Sea Anchor For Lifeboat And Rescue Boat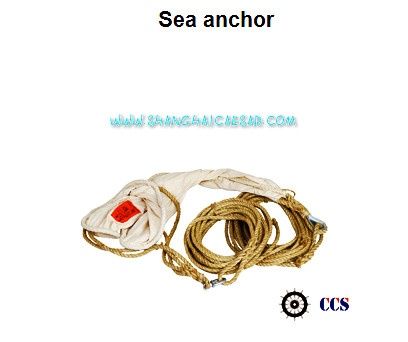 1.
Sea anchor types: life raft sea anchor, lifeboat sea anchor
2. Lifeboat sea anchor: main body is canvas,rope is white coir rope
3. Liferaft sea anchor: main body of Oxford cloth, rope is Polyester rope
4.Purpose: slow the speed of drifting in the sea when to be rescued , or staying put in place when necessary, to maintain the survival craft at position, prevent overturning.